Temples
Honey Harper
Tue,
Oct 15
Doors:

7:30 pm
|
Show:

8:00 pm
Tickets: $27.75 ADV - $28 DOOR
Ages 21 and Up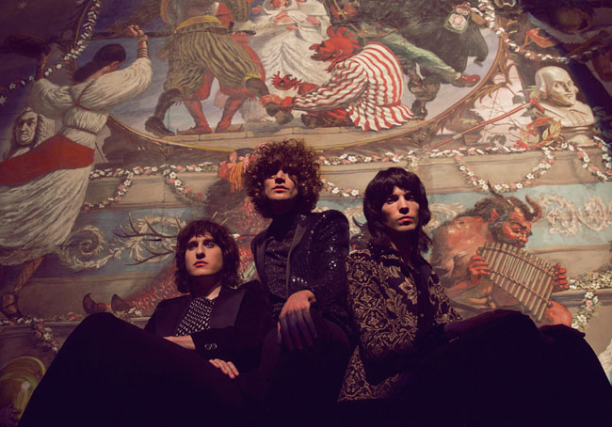 Artists
Temples
It is one of the brilliant facets of recorded music that while it can frame forever in time one of
humanity's most fluid art forms, those captured sounds themselves can go on to become an active
launchpad for the ideas, memories, emotions and feelings of those listening. Returning with their
third album, Hot Motion, Temples have not just provided a strong demonstration of this dual
static/frenetic nature, but they've created a record that revels in this beautiful contradiction.
A brilliantly crafted, thoughtfully recorded collection, the album's propulsive, seemingly immediate
songs soon reveal an impressive depth of ideas and energy with subsequent listens because, as
its title warns, Hot Motion is not a record that stands still.

"I'm excited for people to experience these songs for the first time," declares singer and guitarist James Bagshaw.
Honey Harper
Honey Harper is both an old and a new project. The songs were written in the past three years but they've been around for much longer. They resist temporality and eschew spatial specificity. Whether they were written on a lake in northern Ontario, a haunted hotel room in Atlanta, or in a car at 5AM in east London makes little difference as they all reside within.
Honey Harper is intrinsically honest, pure, universal country.