Luna
Everyone is Dirty
Fri,
Feb 7
Doors:

8:30 pm
|
Show:

9:00 pm
Tickets: $30.00
Ages 21 and Up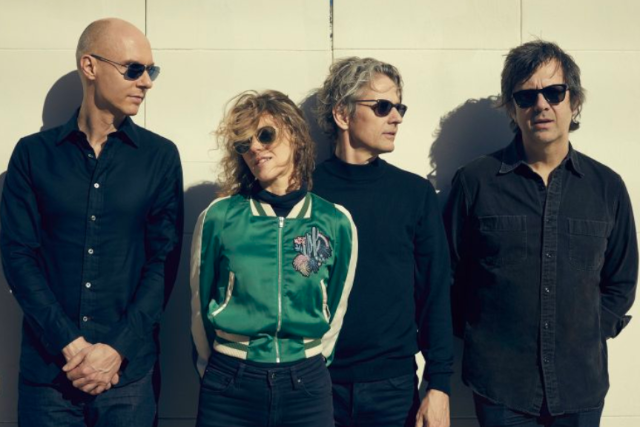 Artists
Luna
Luna was formed in 1991 by Dean Wareham after the breakup of Galaxie 500, with Stanley Demeski and Justin Harwood (Demeski formerly of The Feelies and Harwood formerly of New Zealand band The Chills).

The original line-up was expanded with the addition of guitarist Sean Eden for their second album, 1994's Bewitched. Lee Wall replaced Demeski on drums in time for 1997's Pup Tent, and Britta Phillips (also known as the singing voice of animated character Jem) joined when bassist Justin Harwood departed in 2000.

Luna released 7 studio albums before playing their final concert at the Bowery Ballroom in New York City on February 28, 2005. After ten years, the band re-formed for a 2015 tour and have been active since.
Everyone is Dirty
Formed in early 2013 in Oakland, Everyone Is Dirty has been steadily rising on the strength of their hard-hitting home recordings described as "bedroom-tapes on bath-salts" and their explosive live show, distinguished by frontwoman Sivan Lioncub's exotic electric-violin antics and emotionally charged performance. Her violin style has been described as punk, noise, romantic, ethereal, and it encompasses all that, but her violin is a captivating tool of self expression that you really just have to witness. As she moves across the stage wielding her fiddle like a weapon, co-songwriter/engineer Christopher Daddio culls monstrous tones out of his beat-up acoustic guitar, while heavyweights drummer Tony Sales and bassist Tyler English keep that rhythm section cooking hot hot.
Their debut LP, Dying Is Fun, was released on vinyl & digital formats in September of 2014 on SF's Tricycle Records, and made the year's top 10 list on The Bay Bridged, SF Weekly and KQED, and they played BFD, Noisepop, and Treefort. Strange, but shortly after Dying Is Fun was released, Sivan became deathly ill due to a penicillin allergy, and was hospitalized for several months. Looking back on that time, she feels that the album was a prophecy for the illness she later endured. If you want to know if she still thinks Dying Is Fun, you'll have to ask her.