Noah Gundersen
Scott Ruth
Sat,
Nov 9
Doors:

8:30 pm
|
Show:

9:00 pm
Tickets: $20.00
Ages 21 and Up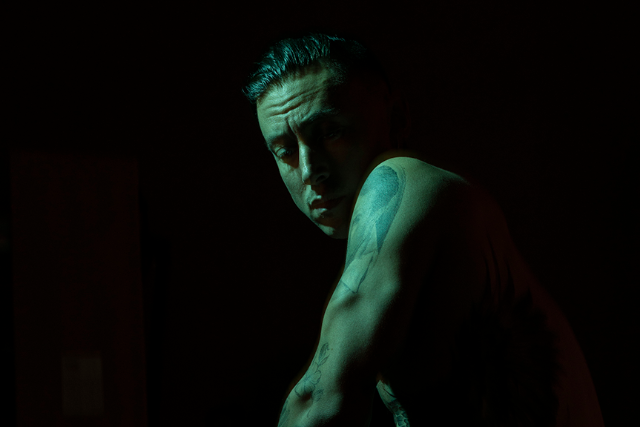 Lover Upgrade Package - HERE
*PLEASE NOTE* Upgrade does not include a ticket to the show - which is required to attend meet + greet.
Lover Upgrade Package Includes:
Pre-show soundcheck and meet & greet with Noah at the venue*
Special acoustic performance of songs NOT included in the main show
One (1) Autographed Tour Poster
One (1) Exclusive Tote Bag
*Event details will be emailed to you within a week of the show.
Merchandise will be distributed at the meet & greet.
Artists
Noah Gundersen
on valentines day, 2019, i was in bed with my girlfriend, in a hotel room in seattle, tripping on mushrooms. i was showing her bits and pieces of the album in its then unfinished form. at the time it was going to be called "i hope you meet everything you fear."

i guess it still could be. but as i was hearing the songs outside of my own ego, i began to see a pattern. or more so a person. a boy. a boy who had tried really hard for a long time to fill a space in his heart. a boy who didn't know how to be
alone, but regardless spent most of his time floating in his own head. a boy who really, really wanted to experience love
—
a majestic love, an epic love. and in the end, a boy who didn't have anything to prove anymore. it's been a challenging couple years for me. i've had expectations shattered, relationships fail. i've felt the mortality of my own body. i've been hurt and caused hurt. i've spiraled into periods of substance abuse. but along the way i've sidled up to myself. i've been able to look in the mirror with more grace and be ok with who i see there, with all his flaws and imperfections.some of these songs are very old. someone told me once that songwriters are like prophets (though he said you should never say that in an interview. sorry john). we're meant to see things that others can't. sometimes those "others" are ourselves.
there are songs on this record that I wrote years ago, without really grasping their meaning until now. my therapist says art is the self talking to the self. i guess i was tying to get a message across, cast out into the sea of songs like a message in a shipwrecked bottle. i imagine this album as a sci-fi movie, where a man travels through the infinite darkness of space, alone in his ship. he eventually goes mad, is visited by some interstellar being of light who bestows on him a revelation. he falls into a dream state and makes love with an angel and is made whole for a moment. later he wakes
up, alone in his cockpit, with that sort of sad but beautiful certainty that comes from accepting one's aloneness.
this record is deeply personal. it's about love, it's about failure, it's about drugs, it's about sex, it's about age, it's about regret, it's about itself (very meta, i know) and it's about finding peace. i think it's the most i've ever put of myself into something. it's been cathartic. i've cried a lot. my close friend and producer andy park also poured his soul into this record. we spent 2 years, mostly in his apartment, carving away at it. sometimes it felt like we had poured a slab of concrete, with the blind faith that somewhere inside was a beautiful sculpture. this is just as much his record as it is mine. also shoutout to his lovely girlfriend tess for letting me invade their space constantly and making them
miss game of thrones because of last minute mix recalls. to all the people in these songs, i love you. i'm sorry for the hurt i've caused.and to you, the listener, i hope you find a space for this record. i hope it moves you. i hope above all that it can remind you to be kind to yourself, to find patience and grace.

"I do not know what I may appear to the world, but to myself I seem to have been only like a boy playing on the seashore, and diverting myself in now and then finding a smoother pebble or a pre ttier shell than ordinary, whilst the great ocean of
truth lay all undiscovered before me."
-
Isaac Newton